The year was 19…well, it was some time ago. Russ, Steve and Keith were roommates and attending the same Navy school in the wilds of the Adirondacks when we all met Betty who was also a student at the same school at the same time. As you know, Betty and Keith eventually married and we've more or less stayed in touch or maybe gotten back in touch. On a pretty regular basis, the four of us get together to play tourist and catch up. It's a great time. While I'll not share the details of the conversations, Happy-Tracks is going to offer you the chance to tag along as we play tourist right here in the DC and Baltimore areas.
We'll start on Thursday. Steve arrives via airplane at BWI-Thurgood Marshall. We used the occasion to conduct a little test of Maryland's newish InterCounty Connector toll road. The results are in. It takes about the same time to get from our house to/from BWI whether you take the toll road or Warfield Road to Clarksville. By the way, a similar comparison test showed about the same time to get to/from work whether using the toll ICC or the non-toll Beltway. Oh well.
As Steve's plane arrived in early afternoon, we stopped for lunch. At his request, we stopped at ChickFilA in Germantown.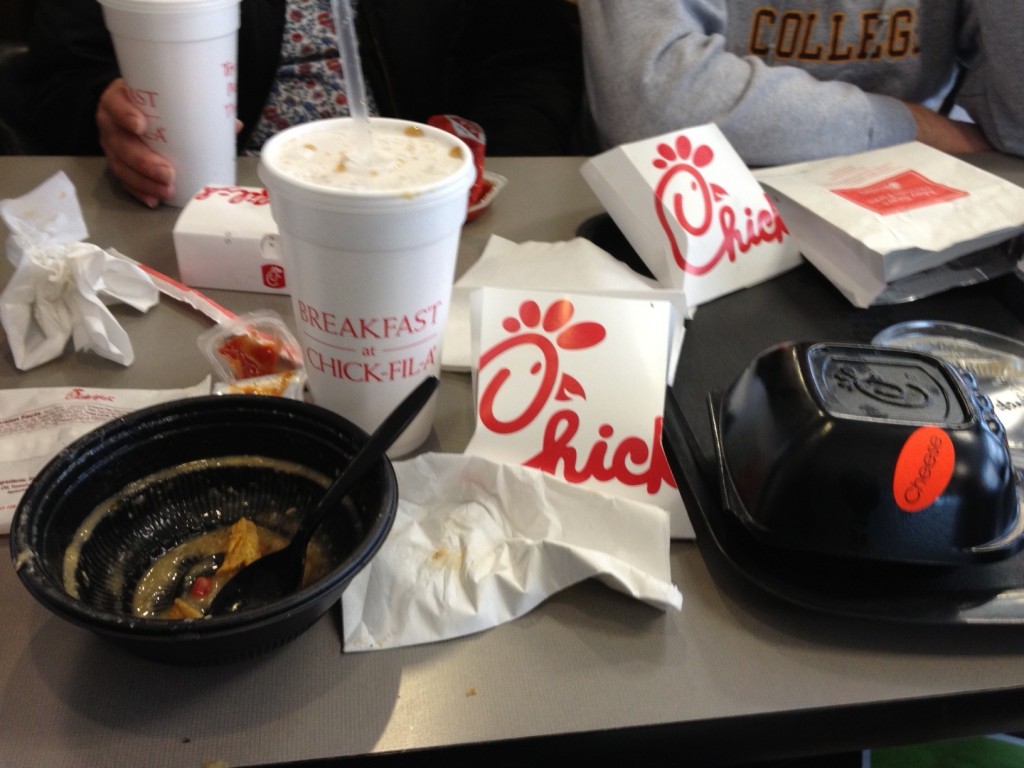 On to the house. Russ arrived and we had a traditional eastern Eurpoean meal of sausage, chops, mushrooms and potatoes served with homemade mead (honeywine) which had been brewed by Ryan. Good hearty meal with good friends. After dinner, we moved on to Cape Codders and the Championship of Uno. The evening passed with good conversations until the early hours.