We got underway around 10:00 Thursday morning. This trip is somewhat traditional for us as we have headed to the beach on Halloween weekend for several years. The trip has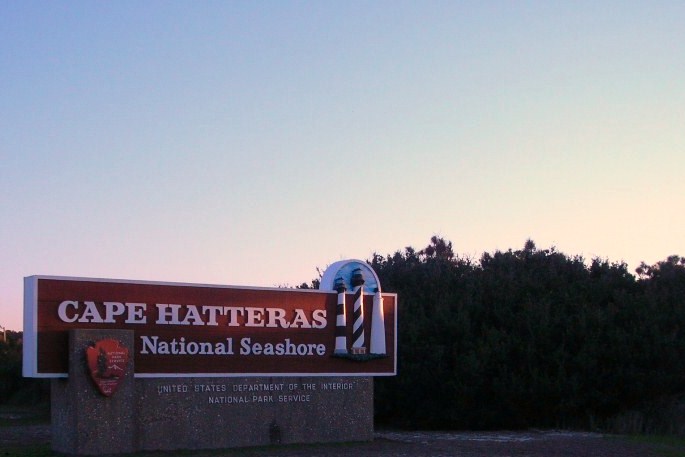 had several labels, including the S10 trip, CORE and Friends and now Keith and Friends as the attendee list varies from year to year although the numbers have dwindled. I think this may be among our lowest turnout for the October trip as there are six of us: Betty and Keith, Jeremy and Rosemary, Bruce and Janet. But the numbers aren't as important as the people themselves and the trip itself.
Because of the devastation wreaked on the northern end of Hatteras Island by Hurricane Irene, the trip itself had been in doubt but NC DOT managed to get the temporary bridge across New New Inlet, the break in Pea Island which had cut off access from the islands to go north on Route 12. The only access for some time was via an emergency ferry for residents only, then later access was available via a 2.5 hour ferry ride from Swan Quarter to Ocracoke Island and then the 45 minute ferry from Ocracoke Island to Hatteras Village at the lower end of Hatteras Island.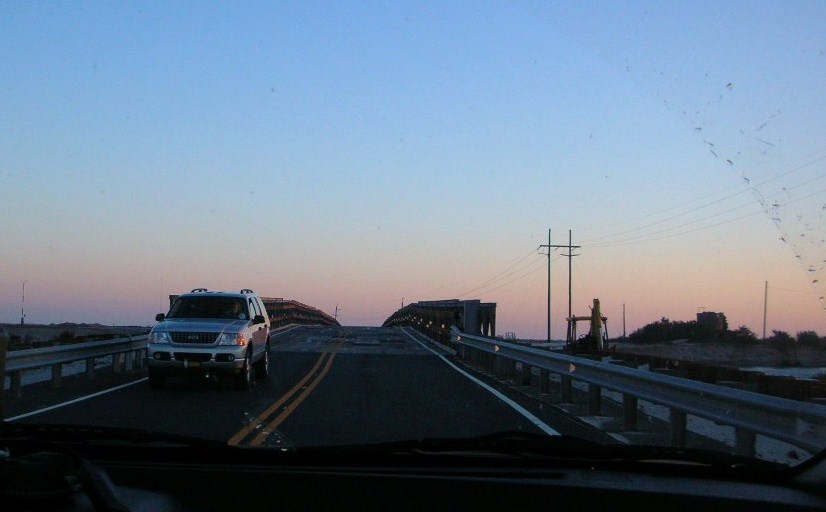 The temporary bridge opened about two weeks ago and all access has been restored to the Islands. You can still see significant damage to the northern villages of Rodanthe, Waves and Salvo. Some of the best coverage and photographs of the current state and the damages can be seen at www.IslandFreePress.org.
We stopped at the Aunt Sarah's pancake house at Exit 104 which has become a staple for us. We arrived at Buxton about 6:30 (a little later than we had planned) and gave Janet and Bruce a call after we got checked in. They turned out to be a little bit behind us and we made arrangements to meet at the Captain's Table for dinner. Jeremy and Rosemary also came up from Frisco (they had arrived earlier) and joined us. It was good to do some catching up as well as enjoy the excellent food and service. After dinner, we decided to join them at Wave Hopper (the house they rented) for some more conversation and Bruce shared some great music with us. Jeremy, especially since retiring from USN after 21 years earlier this month, had been making some wine which he shared. Excellent! Bruce had also stopped in Raleigh and delivered a couple of internet purchases I was making. We headed back to the motel with plans to get together Friday for dinner at the house.