The cover photo for the book (and later movie) Midnight in the Garden of Good and Evil featured a sculpture known as the Bird Girl and located in Bonaventure Cemetery near Savannah in Thunderbolt GA. As it turns out, the sculpture's role in the book was primarily only a symbol of the cemetery but it stirred up enough tourist traffic in the cemetery to warrant its movement to the Telfair Museum of Art in Savannah.
The Bonaventure Cemetery is located next to a creek leading from the Savannah River to the Atlantic Ocean via Wassaw Sound. Its setting includes a waterfront view of the Intracoastal Waterway and massive oak trees dripping Spanish moss. We parked near the water and were greeted by a fisherman who cheerfully asked where we were from. Whether the out of state plates on the car or the likelihood that anyone in that area was a tourist clued him in is anyone's guess.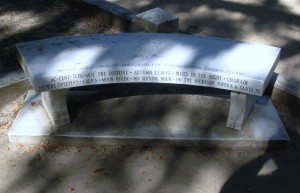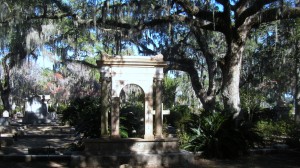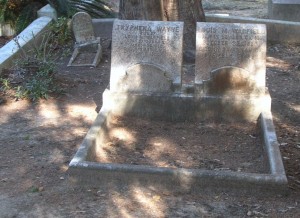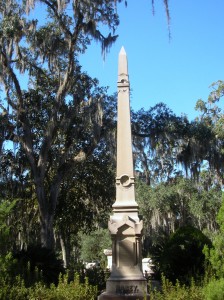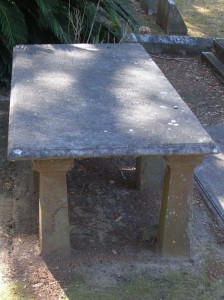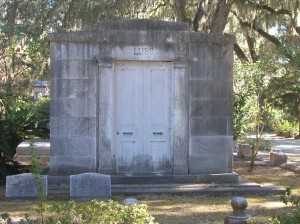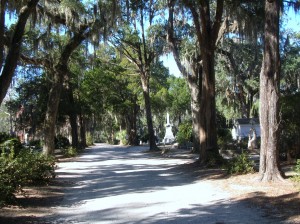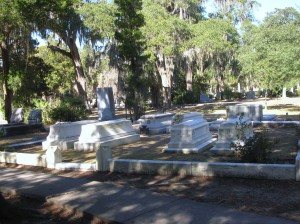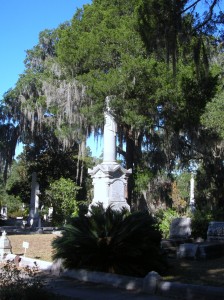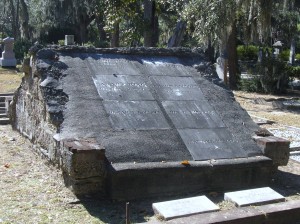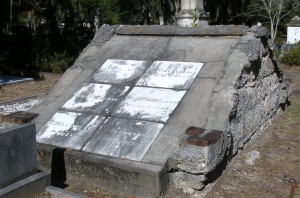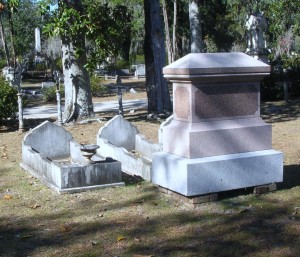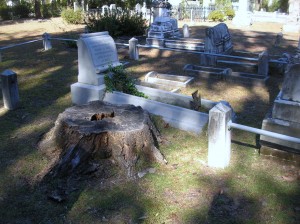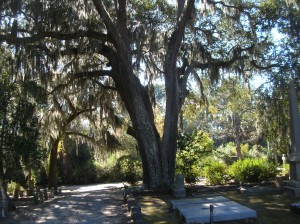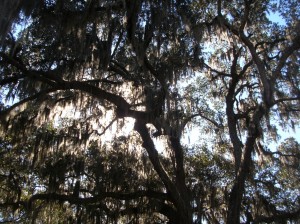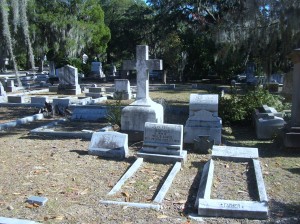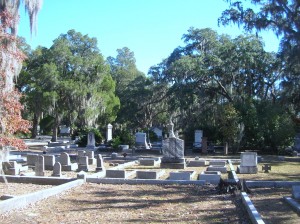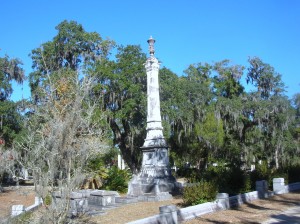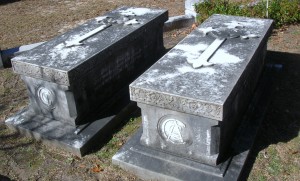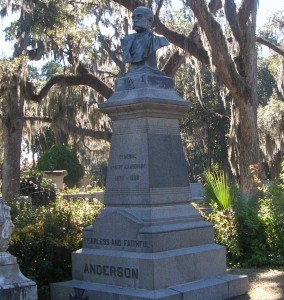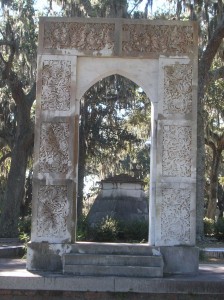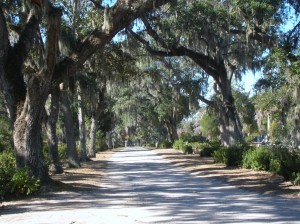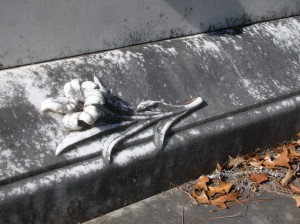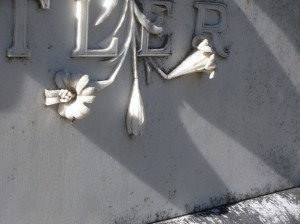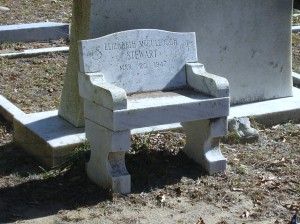 After our walking tour through the cemetery, we returned to the HGI and had lunch at Carey Hilliard's. Carey Hilliard's had been a staple for us when we lived in Summerville SC and they still make some mighty fine onion rings and sweet tea. I've seen some online reviews that weren't overly impressed but we cleaned our plates and will be back sometime somewhere.
Our next stop was a short (well, we expected it to be shorter than it was) trip to Walthourville GA to find Lawn Chairs USA.
Trying to find their store/factory was a bit of trick however. There are no street numbers on the building. There is no sign of any kind on the building. Luckily, I had looked it up on Google Maps and found the picture below which helped us identify it.
LawnChairUSA manufactures the style of folding lawn chair that our parents used. Most amazingly is that the frame and webbing is made right here in their factory in southeast Georgia. Their prices are similar to the ones you may find in KMart (only in the summer) made in China. If you've sat in these chairs, you already know they are more comfortable than the umbrella type chairs you commonly see. Lawn Chair USA. sells chairs and webbing but shipping is a little high in comparison to the price of the chairs. You can also visit them directly in Walthourville GA and save the cost of shipping. We managed to fill the car trunk and then headed northeast back towards Savannah through several smaller towns.
Dinner tonight was once again at the Atlanta Bread Company. Betty had the Roasted Organic Butternut Squash soup. Keith opted for the Turkey Berry Brie on Asiago Foccaccia served with made-from-scratch Stuffing. Both were excellent choices.