Betty and Keith made their annual trek to Bay County to visit the relatives. Southwest Air has a direct non-stop flight from BWI to Panama City Beach several times per day and if you book a few days in advance, the flights really wind up being less expensive than driving, restaurants and hotels.
We took advantage of the Veterans Day Holiday and managed to stay for a week using only four days of leave. An early flight meant we left before daylight but we made it to Panama City before lunch. Bonnie and Brody met us at the airport. (Brody — now 3-1/2 — love airplanes and the chance to go to the airport).
We also saw sister Faith, niece Michele and nephew Glen. Primarily we visited and rode out to the beach to do some shopping and sightseeing. Really, if you just dropped me there with no clues, its not likely I would even recognize it as there are very few places that haven't changed significantly in the last 30 years.
Monday, we visited the old lot, drove by Mom's house, and stopped by the cemetery where we pulled a few weeds and paid our respects. Monday evening we made arrangements to meet several of the first cousins, aunts and uncles at the Captain's Table in St. Andrews. Cousin Mitch and wife Carolyn didn't join us as they were returning from a trip to Colorado to celebrate with Carolyn's dad.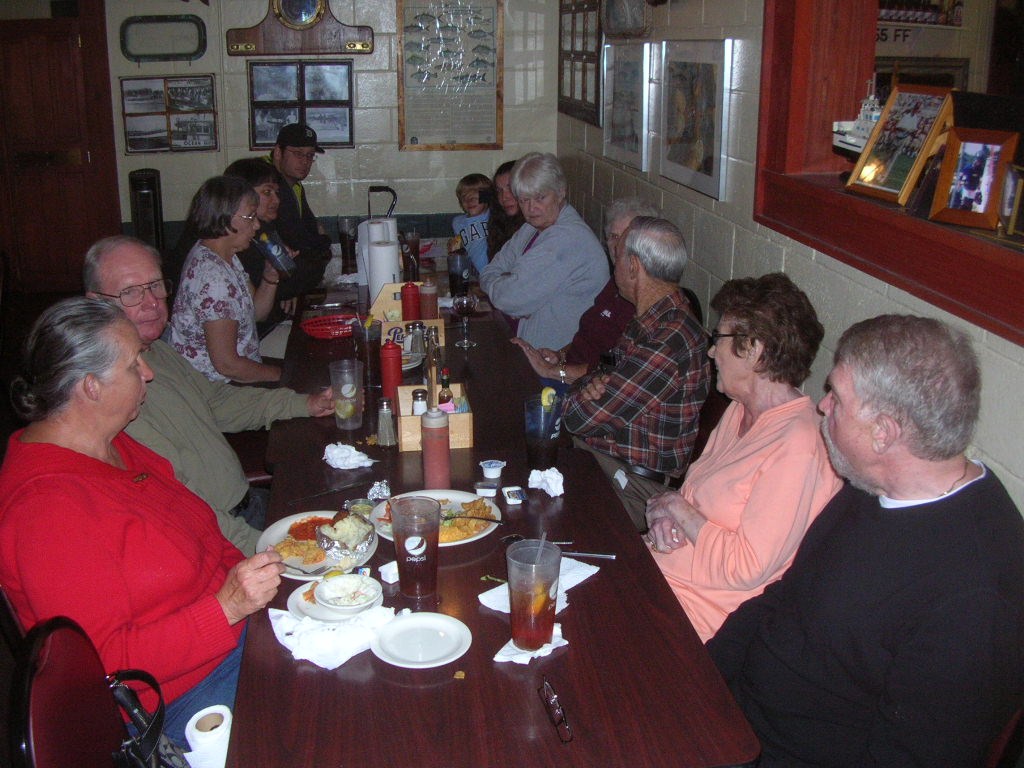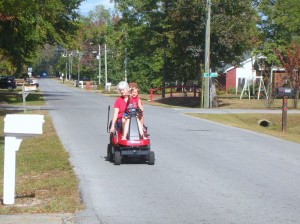 This evening, we'll be home after a relaxing visit.
.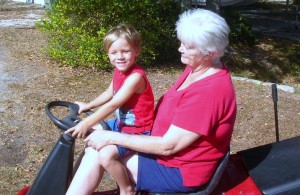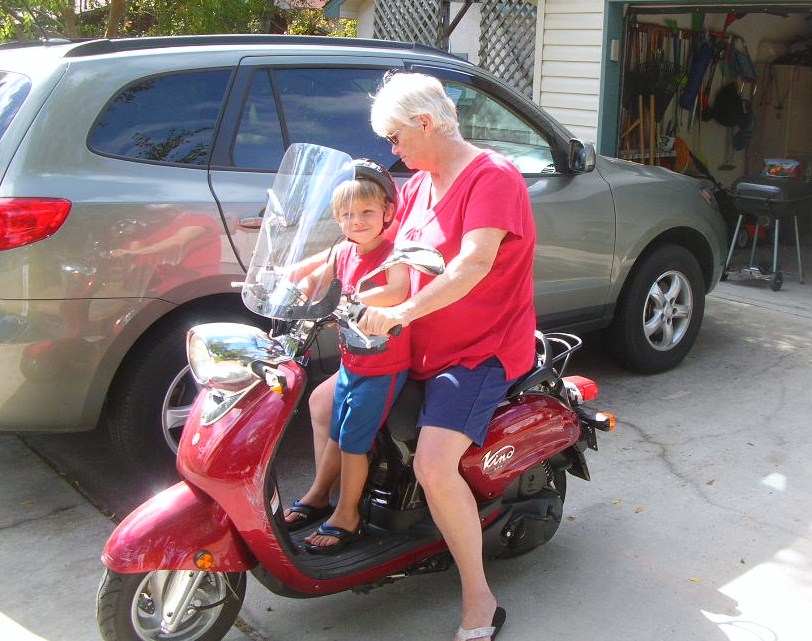 Update on 11/16/11: Made it safely home. Going through security, we got stopped for "random" extra scrutiny. (You have to wonder how random it is when 3 of the 4 people in line got chosen for a random extra check.) The extra scrutiny involved wiping the handles of our carry ons and then testing the wipes for something. Not a major inconvenience but WhatTheHey?
Our flight left on time and the lead attendant was practicing her standup comedy routine.
"If you're seated in the exit row and don't feel you are able to carry out these functions, or don't want to carry out these functions or just don't give a function…"
"We do not anticipate a loss of cabin pressure. If we did, we wouldn't have come to work today."
"If you're traveling with a young child, secure your mask first. If you're traveling with more than one child, you should probably give thought now to which one really is your favorite."
"It is a non-smoking flight, should you feel the need to light up, we'll ask you to step into our outside smoking area as we hand you the citation for the $5000 federal fine. If you had wanted to pay that kind of money, you would have flown with our competition."
"We'd like to welcome you to Freeport Bahamas but since we've landed in Baltimore…"
"If you find the jokes or service not to your liking, please follow the marked lines to the nearest of six airplane exits located…"
"We thank you for spending your money with us. If you didn't, we'd have to get real jobs."
"Please gather your personal belongings. If you find later that you've left something on board, please check eBay beginning tomorrow morning."
She may not be on Comedy Central anytime soon, but I think more people paid attention to her than usually happens.